A start-up company in the field of irrigation and ground sensors requires a sales and marketing manager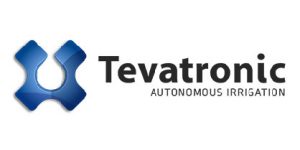 דרישות התפקיד:
דובר עברית ואנגלית רהוטה

יכולות התבטאות ומכירה גבוהים
הכרות עם עולם הרשתות החברתיות
בעל משמעת עצמית
ניסיון עבודה בתוכנות אופיס
אופי העבודה: שיחות טלפון, פגישות עם לקוחות, עבודה במחשב,התקנות או תחזוקה של ציוד בשטח
התחלה מיידית, משרה מלאה עם פוטנציאל להתקדם
* רק פניות מתאימות יענו.
Please attach CVs and complete details
Youtiligent is a new start-up in  Southup incubator at Nir – Am is looking for a Server Side Developer 

YOUTILIGENT develops a solution for a new IoT sector – Connected service providers.

We create a unique sales & service channel for the global connected ecosystem.

We are looking for an experienced Server-Side Developer to join the R&D team.

What do we need?

B.Sc in computer sciense/SW Engineering
At least 3-5 years of R&D experience
Very high level of programming and design capabilities
Programming with JAVA, Python
Experience with GCP or AWS is an advantage
Able to work independently and as a team member
Fluent English, both in spoken and written form is required.
Please attach CVs and complete details
EcoPlant requires a third year computer science student for a part-time job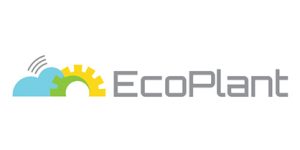 EcoPlant is developing an Industrial IoT proactive optimization platform based on artificial intelligence. This is a green energy-saving platform designed to help industrial plants efficiently monitor and manage peripheral equipment (e.g Air Compressors, Chillers, Pumps) – and cut energy expenses by up to 50%.
What you'll get to do:
As a Senior Full Stack Developer you will be a top player in this amazing team, you will work across the backend and web stack using the latest technology, and continuously deliver both large scale web products and features while developing the AI technology that is the core of our company.
Requirements:
Student in BSc or BA in Computer Science or a similar degree, or alumni of an IDF technology unit.
Experience with Python
Experience with Linux (bash scripts, Debian)
High proficiency in English
Advantage points:
Experience in Unit-tests, integration tests, end-to-end tests
Experience with CI/CD and agile methodologies
Experience with PLC, Industrial Automation.
The ideal candidate will:
Be passionate about code technologies and methodology
Have excellent communication skills;
Get things done.


Interview questions:
Cloud computing platforms
Which services did you use
Preferred programming langs
Job history
What was YOUR ROLE in the projects/team
What do you like about your job
What don't you like about your job
What would like to do
Given the PE story, build an architecture of it's backend (with/without the model)
How would you enforce the restrictions (basic and complex) for production demand
Major projects
Which ones do you know
Please attach CVs and complete details
A young and dynamic start-up company which develops a projects in the field of architecture,requires a student of architecture

דרישות:
1. ראש גדול ויכולת עבודה עצמאית 
2. חוש טכני
3. שליטה ב Autocad, photoshop, sketchup  ,Revit – יתרון
4. התחלה מיידית – בשלב ראשון 
משרה
 חלקית ובהמשך 
משרה
 מלאה.
5. עבודה מהחממה הטכנולוגית שער הנגב
Please attach CVs and complete details
All positions facing both men and women